Coffeebreak, oh the times, they have changed.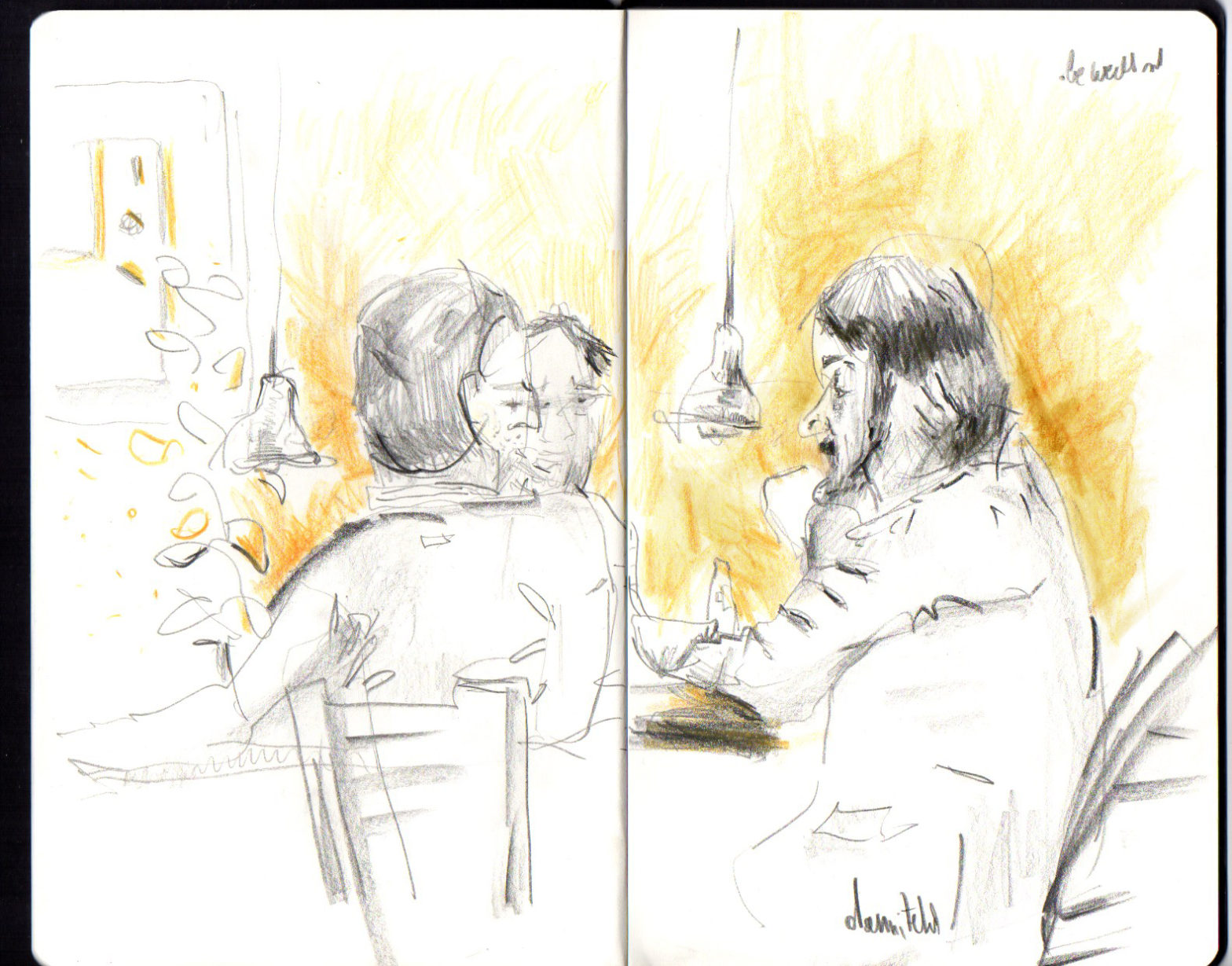 It is so hopeful to see 3 suits having a lunch break in a biological restaurant chain. Sometimes we forget how things have changed.
Six years ago, when I was a senior project manager of a very serious construction company. I started taking big potential clients to a vegan restaurant. At the time it was unheard of. I remember vividly one potential business partner who was very curious about the biological beers. He didn't even know this existed. He enjoyed himself. Colleagues just didn't get it at the time.
The suits were complaining a bit about how everything has changed.
I am not complaining,I see change, People, Planet, Profit, is happening. As we speak.